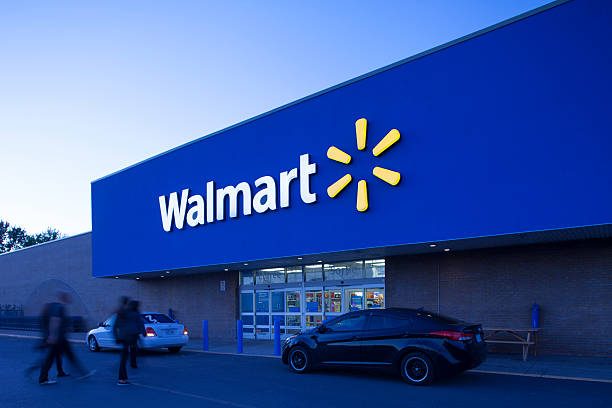 Walmart demonstrates a perfect blend of a wholesale brick-and-mortar business, e-commerce sales, financial services, efficient logistics management and supply chain. These qualities have enabled them to remain active even amid the Covid-19 crisis. 
In addition, the company claims to boost local businesses, farmers, artisans, and other small-scale enterprises. This results in creating economic opportunities for producers, suppliers, and retailers and modernising the shopping experience. 
Walmart's Sustainable Business Practices
Wal Mart Incorporated has focused on the holistic development of their customers and suppliers using local job opportunities, sustainable logistics and supply chain management and strengthening their ties with the local communities.     
Their e-commerce sales in certain products have seen a spike due to the pandemic. The social distancing protocols have led to an increased number of new customers, and many of them stayed on to become repeat shoppers. Due to the consumer's inability to go to physical stores, the demand generated by garment buyers has also increased.
The steps taken by the company to meet this massive demand was to convert the physical stores that were not in use into fulfilment centres and hiring more new workers. Moreover, strategising the delivery options has brought efficiency in the overall process. 
Hence, when the pandemic caused colossal job cuts across all verticals of every industry, Walmart was opening up new opportunities. 
Increased Demand For Garments
Some big players among essential retailers, such as Costco, Target and Walgreens, have reported decreased sales because of the pandemic regulations. 
Stores like Macy's and Target have been trying to satisfy the demand for garments and accessories by regular customers and garment importers by filling online orders from their physical stores. Still, the process remains highly inefficient. Target predicts a fall in its profits as its customers are buying less clothing and accessories.
Government orders have mandated lockdown in multiple countries, restricting store traffic and plummeting foot traffic in several physical stores. 
While these stores may see a constant sale of essential items, the purchase of clothing and accessories seems to have taken a backseat in the consumer's mind. They prefer e-commerce platforms to satisfy such needs, as it does not involve them risking getting infected. 
Measures Taken By Walmart To Meet The Demands
Wal Mart Incorporated has remained one of the few retailers seeing an increase in sales, even as many businesses – clothing stores, restaurants, etc., have been temporarily shut down. They have monitored an increase in the sale of items like sewing machines, which resulted from individual small businesses making and selling garments and masks from home. 
To meet this massive demand created by garment buyers, Walmart has hired more than 100,000 new workers in just three weeks in the US. Dan Bartlett, the Executive Vice President of Corporate Affairs, announced that the company is looking to fill almost 150,000 new positions.
Out of these, just 10% to 15% are permanent positions while most are temporary. It would relax the individuals from hard-hit industries by using such jobs to make a living until their industries start hiring again. 
In the age of continuous job cuts and reduced salary, Walmart is generating massive employment opportunities. It aims to increase the average wage of a Walmart associate to above 15 USD per hour in the United States. 
More Fulfilment Facilities
One of the inevitable steps in meeting the demand generated by consumers and garment importers is branching out the supply chains with additional distribution centres, ideally designed for online shopping orders. As mentioned before, Walmart has utilised many of its shut-down physical stores to store and process items that have to be packed together. 
Apart from its makeshift warehouses, Walmart is expected to open four giant fulfilment facilities, as its online sales in the USA is estimated to triple. E-commerce facilities differ from traditional warehouses as they are fine-tuned for sorting and parcel handling so that the packages for each shopper are packed efficiently. 
The new centres will use a perfect blend of human labour and automation to move, process, pack and ship individual orders. 
Employing Analytics And Strategies
Apart from tweaking the physical processes, Walmart is redesigning its logistics management and supply chain by combining its online apps, utilising new delivery options, added incentives for obeying Covid-19 protocols and early shoppers. In addition, they are using the shipping data to develop the most cost-effective routes and transportation, resulting in fast delivery.  
Companies around the world have to harness the power of technology and data processing to solve real-time problems. For example,  Walmart is writing algorithms that will help them increase customer satisfaction and help consumers select item combinations that make sense for an individual order. 
The increased sales have led Walmart to regroup and strategise the entire business structure. The company has increased its investments in improving warehousing and other logistics. It has a budget of almost 14 billion USD for improving automation and supply chain management, thus further optimising its distribution capability.
This Article Originally posted on July 17, 2021 @ 3:39 pm